Event Security
Let us handle the crowd so you can enjoy the show.
Bravo Three Event Security


Bravo Three has the resources and expertise necessary to provide you with a full spectrum of event security solutions. We have handled events such as The San Diego Bayfair, The Santee Car Show, The Ramona Rodeo and The Bulls Only Rodeo , just to name a few.
We have a strong history of providing a service that allows you to focus on other issues that come with running an event. Why pay money for an event security service that you'll end up having to babysit? We strive to build and sustain your trust in our service to you. You can rest assured that when you work with Bravo Three, security issues are the last thing that will cross your mind. We know that running an event isn't easy due in large part to the sheer amount of variables out of your control that have the potential to go wrong. Not only do we understand what these variables are, we know how to handle them, ultimately mitigating the potential for unfortunate incidents. Let Bravo Three take care of your event security so you can focus on everything else.
Looking For Event Security?
We Can Help!
What should you look for when choosing an event security provider?
For an event to run smoothly, proper execution of event security protocols is crucial. Without a competent, quality security provider at your event, you run a high risk of losing revenue. There are many ways to keep your event's revenue high but the simplest is efficient Access Control. For example, you have on average 5,000 people in attendance at your event. Tickets cost $20 each totaling $100,000.00 in ticket sales. If your event security negligently allows an additional 10% of your total attendance into the event, whether it be through poor access control, carelessness at ticket gates, poor access point/perimeter fencing strategy, etc., you have lost $10,000.00 in potential ticket sales. Don't allow this to happen to you and go with an event security provider who knows how to solve these problems and cares about getting the job done right.ofof Access Control is the one of the simplest waysForl;mnwe'fnew'noAccess Control is the one of the simplest ways..
When choosing a company for your event security, ensure that the company:

Has the resources and capability to staff your event with security professionals who understand the proper balance between security and customer service.
Has the capability to communicate with the entire event security team over any size venue to operate in an effective and coordinated manner, and with event patrons in a polite and tactful way
Has a strong leadership foundation, who are able to delegate the responsibilities of your event security needs in any situation for any length event.
Learn more about our diamond philosophy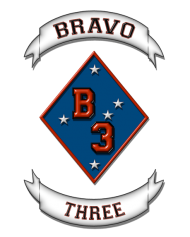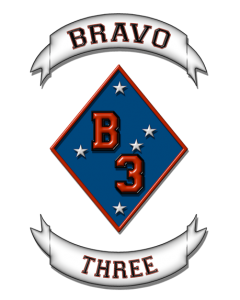 Don't Get Stuck With A Cookie Cutter Approach!
Get a tailored event security solution that fits the needs of your entire event. We provide a comprehensive and effective solution to the common issues that face event security at small and large events alike including: Crowd control, access control, VIP escorts, ID and bag checks. Without a solid security plan in place with strong leadership to execute that plan, your event isn't as secure as you think. Let us help you in your pursuit of a fun and safe event. We've helped provide event security for many organizations like San Diego Bayfair and the Santee Chamber of Commerce do the same. Give us a call. You won't be disappointed.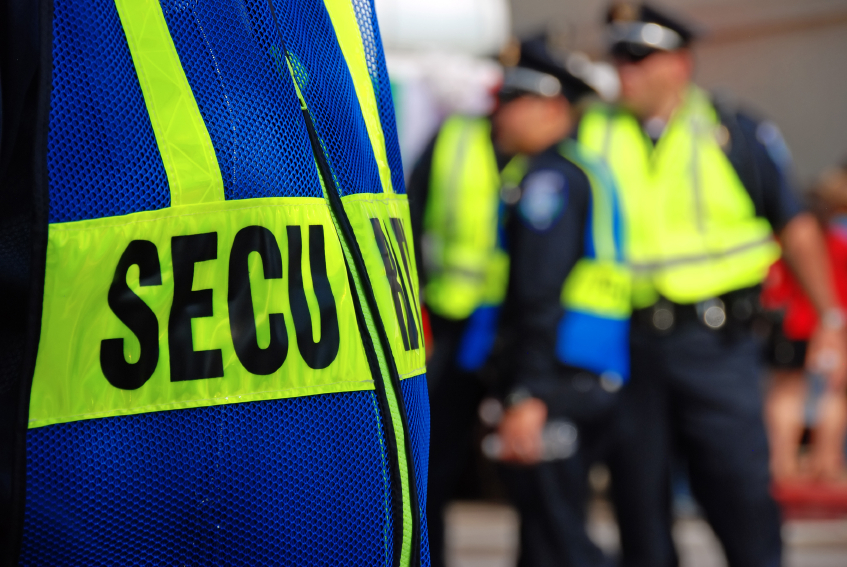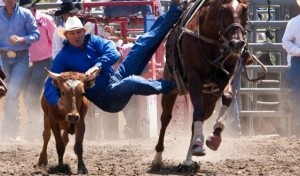 Rodeo security is one of Bravo Three's strengths. Having strong ties with the local rodeo community in the San Diego area, we have built a strong understanding of what it takes to secure this type of event. Our uniformed officers handle access control at the gate and crowd control throughout the entire event.
Call us today to let Bravo Three provide rodeo security for you.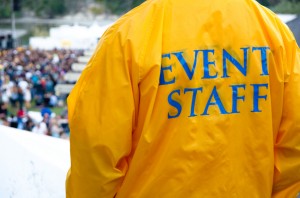 Concert security is paramount in ensuring your event runs smoothly. Concerts provide unique challenges that Bravo Three event staff is prepared to handle. We have handled concerts of all sizes; from single band one night events, to week long music festivals. 
If you want to hire concert security you can trust, call Bravo Three today.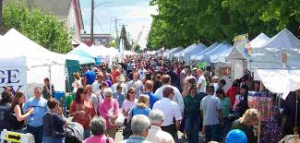 Every fair or festival is going to be different in one way or another, we understand that. Bravo Three has experienced this variety and can provide high quality event security for you. We protect the safety of the people, prevent stolen merchandise, control access, and ensure your fair or festival is enjoyable for everyone involved.
To discuss how Bravo Three can help you and your event, click here.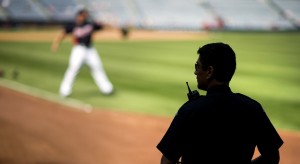 Whether you are hosting an event for a little league fund raiser or hosting a professional sports team at your venue, sporting event security should never be overlooked or underestimated. We take protecting the players and controlling the crowd very seriously. Large crowds present real risks. Bravo Three officers and management are trained to make your event the best it could be.
Contact Bravo Three today to make your sporting event safe, secure, and enjoyable.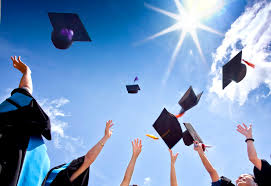 Graduations should be one of the most special days in a graduates life, and for friends and family sharing the occasion with them. However, when you put so many people in one place at one time bad things can happen. Access control is the most important aspect for a graduation. We understand everyone wants the best picture possible, but safety is more important to us. Additionally, air horns can ruin your day when you can't hear your own name called. Don't let this happen at your event.
We have helped with many graduations and we can help you too. Contact us today.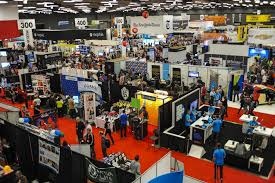 At a trade show, you want companies to be able to showcase and demonstrate their latest products and services without worry of incident. That's where Bravo Three can help you. We can help control and secure your trade show during the day, while protecting valuable assets throughout the night.
Want to have a high quality security service at your next trade show? Call Bravo Three today.
If your car is your pride and joy, let Bravo Three protect it for you. In addition to protection of your property we can control parking and the flow of people. We want everyone involved to enjoy the beauty of the vehicles and enjoy their time at your car show.
Let Bravo Three help you make your car show more enjoyable. Call us today.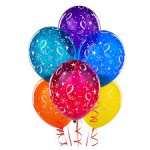 Private party security is a valuable service that Bravo Three provides its clients. No matter how small or large your event may be, we can help you. We have been a part of plenty of different occasions and we can be a part of yours as well. We can provide officers in full uniform, plain clothes, or somewhere in between, tailored to your wants and needs.
Contact Bravo Three to make your next party a great one.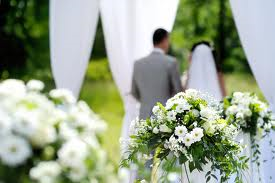 Weddings are a very special day for all involved. It should be a joyous occasion that will be remembered forever. Bravo Three can be there to ensure everyone will be able to make great memories of your wedding day for many years to come. We typically will dress along with your guests to blend in with the crowd and provide a subtle presence that won't create an eye sore. We understand your needs and want to help.
Let Bravo Three keep your special day special. Contact us today.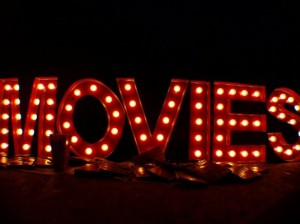 Movie premiere security is all about crowd control. Getting your guests in line and into the theater without incident. We believe that providing a strong presence and keeping a keen eye on guests allow Bravo Three to ensure your event runs smoothly.
Considering Bravo Three at your next movie premiere? Contact us for more info.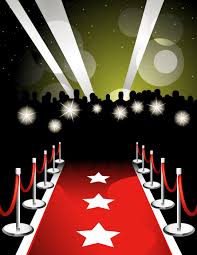 Every award show should have some level of security. Bravo Three handles the full spectrum. We keep order as your guests arrive and maintain a secure atmosphere during the show. And what's an award show without an after party? We can be there for that too. Bravo Three also specializes in executive protection (Body Guards) if you require individual security for you or your guests. 
Let Bravo Three make your award show go according to plan. Contact Bravo Three today!