Contact Us Today For A Free Security Consultation or Quote!
Whether your security need is large or small, we would love to hear from you.
Visit our apartment security main page and directory which contains everything you need to know about apartment security. Information includes apartment security for owners and managers, apartment security for residents, and apartment security in San Diego. Click Here to learn more.
We at Bravo Three looked hard at what makes a security company successful. We then created the Bravo Three Diamond Philosophy to remind ourselves, and to show others, of our core competencies.
Click Here
to find out how we operate at a "Higher Standard."
Visit our directory and homepage for all of our useful and interesting security tips and facts. Here you can learn more about everything from security reporting to how to better secure your home. Also learn how Bravo Three sets themselves apart in the competitive security industry.
Click here
to learn more.
Did you know that about 30 percent of all burglaries are through an open or unlocked window or door? Visit our interesting facts page to learn surprising facts and figures all about security. Be sure to check back often because we are constantly adding more content and changing to newer statistics,
Click here
to visit our interesting security facts page right now.
Security is largely an intangible service. As an owner or manager you will rarely interact with the night security. The reporting aspect is what makes the security service tangible, so it is vital you know what to look for. Find out what the many types of reports are and the information they should contain.
Click Here
to visit our security reporting page.
Bravo Three specializes in vehicle patrols for residential or commercial properties and currently provides this service to many satisfied clients throughout San Diego County. Bravo Three provides unique solutions to the many shortcomings normally experienced with a security service by allowing 100% transparency for it's clients through 24/7 access to the ongoing operations of their account and ensuring constant communication between Bravo Three management and our clients.
We can handle any venue or event no matter the size. We have handled events such as the San Diego Bayfair (Thunderboat Races), the Santee Car Show, the Ramona Rodeo and the Bulls Only Rodeo.
CLOSE-IN EXECUTIVE PROTECTION
Bravo Three can provide any client with top tier assets at any time. Rest assured that whatever the situation, we take a great deal of care in keeping you safe and doing so in the most professional manner possible. We have provided close-in protection for celebrities such as Ashley Judd and Viola Davis.
Bravo Three's instructors have provided training all over the world and to our Nation's Armed Forces special operations units. We take pride in ensuring our officers are well equipped for any situation that arises while securing any client.
Workplace Termination and Violence Prevention is a specialized service that Bravo Three offers as an added measure of protection ensuring your job site, office, etc. remains safe and productive. By allowing Bravo Three to assume the responsibility of protecting your workplace, we can, in turn, allow you and your employees to continue your work unimpeded by all of the stress and worry that comes along with these situations.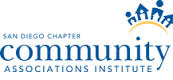 Bravo Three has joined The Community Associations Institute, a non-profit educational and resource organization formed in 1973. It's mission is to distribute guidance on homeowners associations and their shared facilities in condominiums, cluster housing, planned unit...