Apartment Security For Managers And Owners
How To Maximize Your Profitibility Using Apartment Security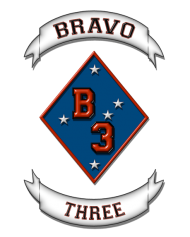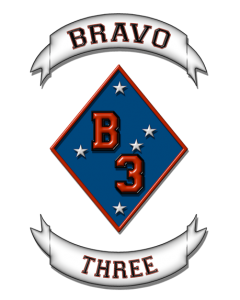 Apartment Security for Managers and Owners
Your primary goal as an owner or manager is to make the apartment as profitable as possible. You do that by maximizing rental income while minimizing expenses, also referred to as maximizing your net operating income. It sounds simple, but as a manager or owner you know it is not that easy. We will discuss how apartment security at your property can make good business sense, as well as, what types of security measures you should take.
How Apartment Security For Managers And Owners Makes Good Business Sense.
If you can keep your community relatively crime-free it will improve your business. So how does your apartment security directly correlate to making more money? Well, most of what I see on a daily basis is managers and owners battling to keep a balance of maintaining high occupancy rates, while still attracting good residents. Security aims to do both.
The fact is bad residents don't like security. If a resident is looking to be loud, do drugs, or commit any crime for that matter, they will find security to be annoying. Hopefully, this will cause the bad residents to eventually leave. Now, it's easy for managers and owners to feel like someone not renewing a lease is a bad thing because you will temporarily lose their rental income, and that's true in the short term. But, the reality is that it will eventually attract good, long-term residents, because at your apartment they will feel safe.
As an apartment manager or owner, you know that new residents are looking for a place to live that is affordable, clean, conveniently located, and safe. An apartment complex that fits these conditions will have fewer maintenance problems, sign up more applicants, receive more renewals and referrals from current residents creating lower turnover, and will cause fewer headaches for management.
Good residents are stable, often families, that will sign longer leasing and create less problems. They will be more likely to pay rent on time, keep their apartments in better condition, and make few demands on management. These are the residents that you want, and these are the residents that will make you the most money.
What Exactly Is Apartment Security?
There are many aspects to apartment security. They can be divided into a three categories: proactive security, active security, and reactive security. Having a combination of these three things will be best in bettering your apartment's security and improve its value.
Proactive security
Proactive security is any measure that is set in place that will deter criminal activity before it happens. The basics include making sure doors and windows are locked, and lights are on. The most important aspect in all of security is providing a visual deterrent. Criminals will look for the highest reward for the least risk. Why would a car theft attempt to steal a car in a well-lit and secured area when he can go to a dark area with no gates? Now, this might sound obvious, and you might already have those security measures in place. But, how do you know when the lights are burnt out and the gates are broken or simply not locked. Having some sort of active security may be the answer.
Active Security
Active Security involves a person activity watching your property. This can be very costly, but it doesn't have to be. Your options include a standing guard, a patrol guard, a monitored camera service, a neighborhood watchman, good Samaritans, onsite managers, etc. There are many different options you can choose from, and you can, and most likely should, choose more than one. Which ones to choose will be covered in the What types of apartment security measure should I take? section. Even though you have active security in place, inevitably some type of crime will take place. In these cases it is important to have reactive security measures in place to help catch the criminals.
Reactive Security
Reactive security is one of two things, cameras or people. Obviously it is best to have a combination of the two, and I highly recommend this. I don't need to go in depth about how cameras help catch criminals, but make sure you check that you understand how the system works and how to use it. Make sure the cameras are covering all areas you want them to and that they work well at night. The best measure for reactive security is to have a person monitoring your property in person. Not only will the person be able to recall the incident, but will be able to call in the proper authorities in a timely manner. I recommend having a standing guard on larger properties and vehicle patrols on smaller properties so you don't overwhelm your budget.
Why pay for apartment security if I can call the police?
This is the most asked question I hear from apartment managers and owners when referring to hiring a security guard for their apartment complex. Why should I pay for security guards when my tax dollars already pay for police? The answer is simple, police can only be once place at a time.
At Bravo Three we work closely with the police and we often experience long response times when calling. This is because police officers respond to calls in the order of importance. If someone is having a noisy party and you call the cops, do you think they will respond quickly if they are dealing with armed robberies, and theft? Of course not. Eventually they will come, sometimes hours later, but by then the issue might have stopped or been resolved.
To back this up we interviewed a local San Diego County Sheriff Detective and asked him his opinion on private security companies being contracted for multi-family housing complexes. And this is what he had to say.
Honestly, it depends on the company. On patrol I've worked with some good and some not so good companies and it's pretty easy to tell right away who you're dealing with. We [law enforcement] can't be on every private property making sure bad things aren't happening, we don't have the manpower and high priority calls are coming in all the time. That's why I think that a properly trained security officer employed with a good company is an invaluable asset to every law enforcement agency out there.
Apartment security guards serve a specific purpose. Security guards aren't police, and they can't replace police. But what they can do is be an extra pair of eyes and ears to observe and report all unwanted activities, while creating a visual deterrent for criminals.
Contact Bravo Three For A Quote