Guard Card Questions and Answers
The most common Guard Card Questions and Answers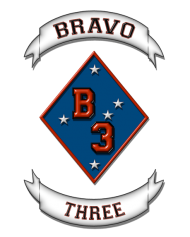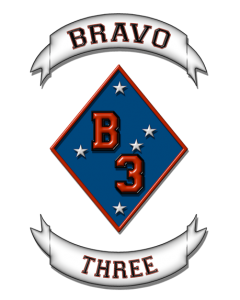 Frequently Asked Gard Card Questions and Answers
This paged is designed for on the most common guard card questions and answers. You can browse the rest of our website to get any additional guard card questions and answers if you need.
How Much Does a Guard Card Cost?
Remember, you will be paying these costs over the course of 6 months. So don't worry, you will more than make this up by working as a security guard.
$32 DOJ Fingerprint Processing Fee
$17 FBI Fingerprint Processing Fee
$11-25 Live Scan Site Fee (Rolling Fee)
$50 Initial Security Guard Application Fee
                 Administrative Costs $110-$124
$18 Initial 8 hour Guard card class with Bravo Three  –  CLICK HERE!
$72 Additional 32 hours of training  –  CLICK HERE!
                 Training Costs $90
Total cost of getting a guard card:
$200-$214
How Do I Get A Guard Card?
Here are the basic requirements to receive and guard card and become a security guard:
Be at least 18 years old

Undergo a criminal history background check through the California Department of Justice (DOJ) and the Federal Bureau of Investigation (FBI)

Complete a 40-hour course of required training. The training and exam may be administered by any private patrol operator or by a certified training facility. Bravo Three offers these courses, follow this link to start now.
To get a step by step breakdown on how to get a guard card, visit our How to Get a Guard Card Page.
When can I start working?
As soon as you take the 8 hour guard card class, get fingerprinted, and BSIS accepts your application. It's that easy. You can check you status here. You can take a screen print out if you haven't received guard card in the mail.
You don't have to wait to start applying for jobs. You can start interviewing before you get your guard card. You can get hired, but you just can't work yet. Once you get cleared, your employer can put you on a post right away.
How long does it take to get a guard card?
This is mostly up to you. You can be ready to work in as little as 2 weeks. To speed things up it is best to do everything online. Take your initial 8 hour guard card class online, and apply to BSIS online. The only thing you have to leave your house for is to get fingerprinted.
It is important to point out, the background check and security guard application could take much longer if you have a criminal history. This could slow things down dramatically, up to 2-4 months.
Who and what is BSIS?
BSIS, or The Bureau of Security and Investigative Services, is the over-seeing entity in the world of security. What that means is they are the organization that handles all your paperwork and issues your guard card. They are the governing body who makes sure you are legal to work as a security guard.
I lost my security guard card, how do I get another one?
You can request a replacement by submitting a written request. You have to explain the circumstances, along with a $10 fee to BSIS. Expect 6 to 8 weeks for a replacement guard card.
What is Live Scan?
Live Scan is inkless electronic fingerprinting. This is the only accepted method of submitting fingerprints. The fingerprints are electronically transmitted to the Department of Justice (DOJ) for completion of a criminal record check.
Bravo Three Guard Card Classes